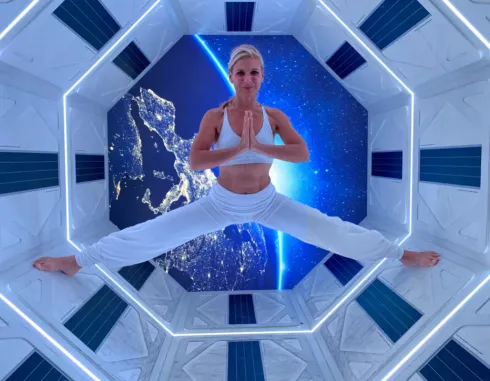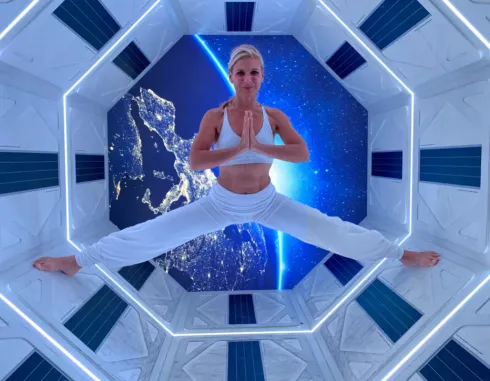 Price: 30 CHF Drop-in to be paid in Cash/TWINT to Susen. Abos available. Prior Registration Required.
Kundalini Yoga is different. It is uplifting, energizing, recharging, hard, weird and even therapeutical.…
To make it short: it´s just the most effective yoga-style out there.
Hardly to describe, better to experience. And to feel the effects.
Come and join this extraordinaire yogaclass with a lot of breathwork, repetition in movement, some mantra singing, meditation and most important - conquering of your mind.
Everyone welcome!
Date
Tuesday, June 13, 2023
Time
08:00 PM - 09:15 PM
(75 min)
Teacher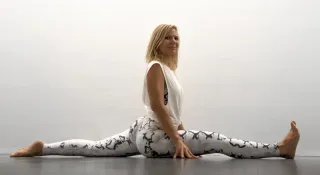 Susen
About
Co-founder of Yogagold and Creative Director | Kundalini Yoga Teacher (200h) | Sivananda Master of Yoga (820hrs) | Jivamukti Yoga Teacher (300hrs) | Akhanda Hatha Advanced Yoga Teacher (300hrs) | Vinyasa Flow Teacher (250hrs) | Laughter Yoga Teacher (100hrs) | Yin Yoga Teacher (50hrs) | Specialized Pranayama Technics (50hrs) | Yoga Therapy | Communication Trainer | Speedreading Trainer | NLP Master | Systems Coach | ReikiMaster | Reconnective Healing Practitioner | Master of Health Improvement, Intuition and Success | Aunda Healing Level 1 | TM and Sidhi Program I have been teaching Yoga and meditation since 17 years in Switzerland, Germany, Spain, Italy and India in regular classes, on festivals and special events. Since 2008 I've been leading Speed-reading, Breathing and Better Communication trainings as well as Healing Joy-, Better Sleep- and Laughter Yoga workshops. My passion are meditation, which I started at the age of 5, and all kinds of breathwork, which I fell in love with first 2008 at the Norbekov Health System. I aimed to deepen my experience and knowledge ever since on my yoga path, which finally lead me to Kundalini Yoga. Joy, enthusiasm, creativity and a vast knowledge is what I bring to each of my classes. I hope to inspire my students and awake some enthusiasm in them - for the amazing treasures yoga holds. Besides that students often tell me, that my voice is perfect for leading them into meditation- which I leave up to you to decide;-) website: www.yogagold.net IG: @yogagold_net
Cancellation policy
Stornierungen sind online auf Eversports bis zu 24 Stunden vor Beginn möglich.
Date
Tuesday, June 13, 2023
Time
08:00 PM - 09:15 PM
(75 min)