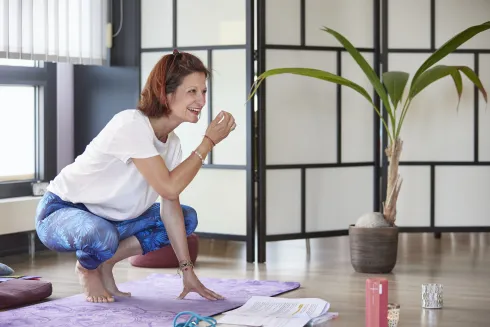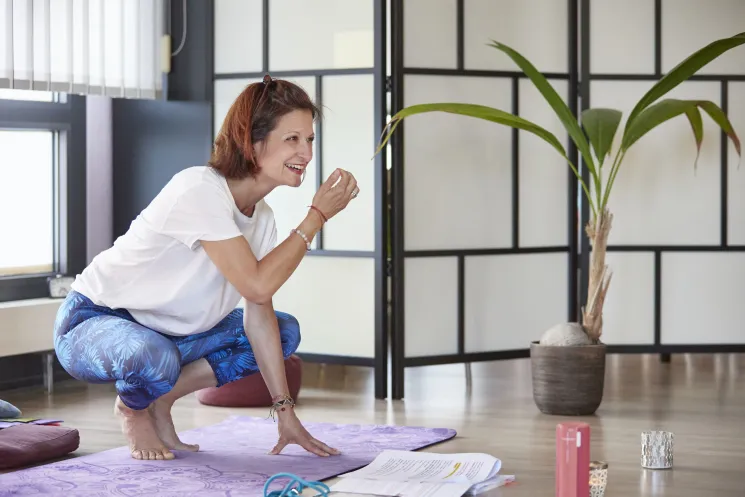 Kundalini Lunch Flow w. Petra (D)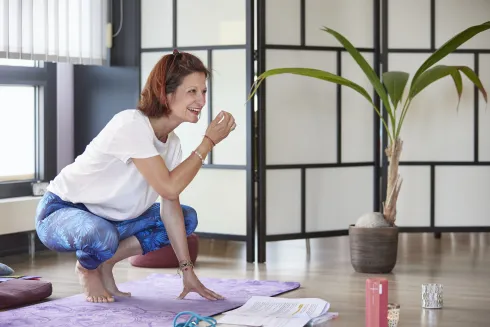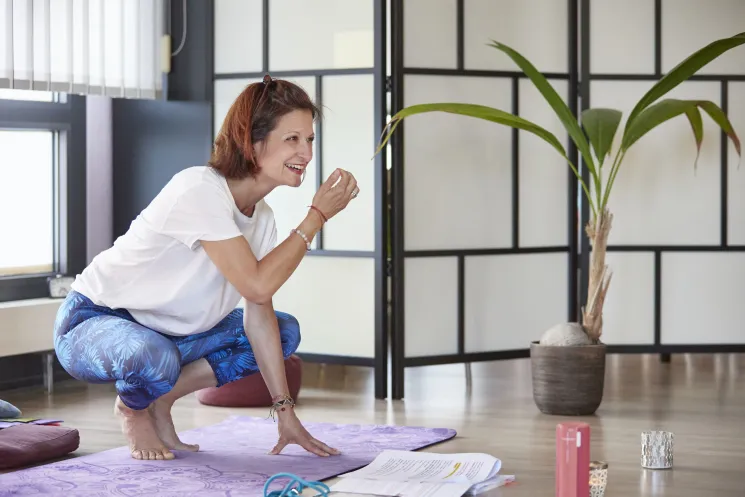 Price: 30 CHF Drop-in to be paid in Cash/TWINT to Petra. Abos available. Prior Registration Required.
Du brauchst eine Verschnaufpause von deinem hektischen Job? Komm in mein Kundalini Lunch Flow. Tief durchatmen, Anspannungen loslassen, neue Kraft gewinnen und dich neu ausrichten. Die 60min. Lunch Flow Klasse ist ein Mix von Pranayama, dynamischen stärkenden Asanas (Kriyas) aus dem. Kundalini Yoga und einer Meditation die dich unterstützt, deinen Fokus zu halten und dich nicht so schnell aus der Ruhe bringen zu lassen.
Date
Thursday, June 8, 2023
Time
12:00 PM - 01:00 PM
(60 min)
Teacher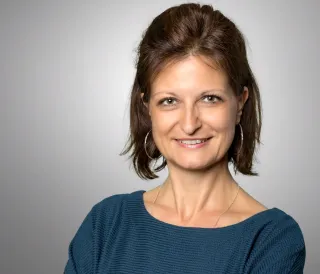 Petra
About
Movement has always been very important to me. In my youth, dancing taught me to explore my body, to perceive it and also to give it expression. Yoga was a pleasant change for me in the beginning. On my longer trip to South America, I was then completely gripped by yoga fever. Back in Switzerland, I was looking for a balance to my hectic workday as an export specialist. Six years ago I accompanied a friend to a Kundalini Yoga class and had no idea what I was getting into. It was very different, special, precious. I was deeply relaxed and yet full of energy. It was clear to me that I had found my "home". I also decided right away to take the Kundalini Yoga Teacher Training (500h). At the same time I completed the training as a Chakra Therapist with Jean-Pierre Crittin in Rapperswil and successfully completed the advanced training Kundalini Yoga on the chair for seniors with Willem Wittstam & currently attending an online teacher training with Gloria Latham and I will soon start the Lu Jong (Tibetan healing yoga) teacher training.
Cancellation policy
Stornierungen sind online auf Eversports bis zu 24 Stunden vor Beginn möglich.
Kundalini Lunch Flow w. Petra (D)
Date
Thursday, June 8, 2023
Time
12:00 PM - 01:00 PM
(60 min)