Bhakti Yoga Flow
Starts on Friday, 29/09/2023
Price from 45.00 CHF
Description:
Bhakti is the Yoga of Devotion and it can find many different expressions.
In devotion to our own body temple, we will be flowing through a mindful Hatha practice, combined with a deep connection to our breath and Prana, our life force. As we slow down and turn our attention inward, we arrive home within our own hearts. From that space we will be chanting Mantras in devotion of our own heart, the divine light within our soul, and sitting in silence together.
Teacher :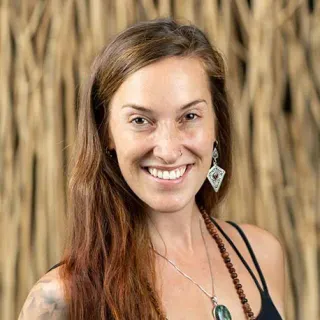 Selina Berni
Dates:
| | | | | |
| --- | --- | --- | --- | --- |
| 1. | 29/09/2023 | 18:30 - 20:30 | Gartenstrasse 14, 8002 Zürich | Selina Berni |
Cancellations
Anmeldungen können bis spätestens 4 Stunden vor Lektionsbeginn annulliert werden (App > Buchungen > Stornieren).
Annullationen per Telefon oder Mail können nicht berücksichtigt werden.
Bei einer Annulation wird der entsprechende Tarif (Abo oder Einzelklasse) dem eversports Account gutgeschrieben. Bezahlte Kursgelder werden nicht rückerstattet.
Bei verspäteten Annullationen und bei Nichterscheinen wird die Klasse ohne Meldung vom Abo abgezogen. Personen mit Monatsabos, welche sich wiederholt anmelden, aber nicht erscheinen, verlieren das Reservationsrecht.
Änderungen im Stundenplan oder beim Lehrpersonal können jederzeit erfolgen. Es besteht kein Anspruch auf Rückerstattung.
Es gelten die allgemeinen Geschäftsbedingungen der ATHAYOGA (Schweiz) GmbH.
.
* All prices including VAT