Workshop Pilates Basics for Beginners (ENG)
Starts on Saturday, 26/11/2022
Price 97.00 CHF
Description:
Sitting for long periods of time, bad posture, weak and shortened back muscles, but also a weak middle or weak abdominal muscles, to name just a few factors, can be triggers for various back problems.
Seasonally, tension complaints increase in the fall. Would you like to finally get rid of your back pain and start the winter healthy?
In this workshop we will focus on Pilates basics and lay the foundation for a healthy and strong back.
Our workshop is just the right thing for you as a Pilates beginner, if you want to do something good for your body and just want to get a taste of the Pilates world and/or prepare yourself for participation in group classes.
Designed specifically for Pilates beginners, the Pilates for Beginners workshop can be attended without prior experience.
The number of participants is limited to 8 to allow for individual attention.
Date: This workshop will take place on Saturdays (November 26, December 3 and 10) from 14:00 - 15:10.
Cost: CHF 97.- (for 3 afternoons)
What can you expect?
Small group of max. 8 participants
Experienced Pilates trainer
Easy to understand explanations of the Pilates principles
You will learn the basics of Pilates training and the correct physical execution of the exercises.
You will get an answer to the question 'What is Pilates?
Time for individual questions
Teaching language: English
Trainer :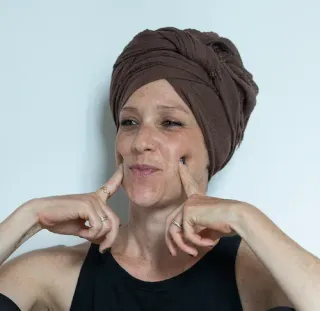 Adva
My name is Adva Nir. Originally from Israel and living in Switzerland with my husband and our three little ones. Pilates has accompanied me through our journey around the world. Started practicing pilates ten years ago in Israel, graduated from the Comprehensive Pilates Mat teacher training in New York and completed the Allegro and Studio Equipment (3rd Degree) program in Zurich. I love fitness and sweat, but then I also fell in love with Pilates. Why? Because I love the feeling of control over my body – physically and mentally, achieving strength and lightness at the same time. And simply: it just makes me feel good! Pilates for me is a safe ground to really challenge myself but also be present and listen to my body. This is how I practice and this is how I teach. I find the human body, especially the body in movement, fascinating. Like in everything in life, there is always place to improve and grow so I keep learning for myself and to be a better instructor for you.
Dates:
| | | | | |
| --- | --- | --- | --- | --- |
| 1. | 26/11/2022 | 14:00 - 15:10 | Heinrichstrasse 112, 8005 Zürich | Adva |
| 2. | 03/12/2022 | 14:00 - 15:10 | Heinrichstrasse 112, 8005 Zürich | Adva |
| 3. | 10/12/2022 | 14:00 - 15:10 | Heinrichstrasse 112, 8005 Zürich | Adva |
* All prices including VAT