Workshop: Pilates Basics on the mat for beginners (e)
Starts on Wednesday, 14/06/2023
Price 97.00 CHF
Description:
Sitting for long periods of time, bad posture, weak and shortened back muscles, but also a weak middle or abdominal muscles, to name just a few factors, can be the cause of various back problems.
Would you like to finally get rid of your back pain? In this workshop we will focus on Pilates basics and lay the foundation for a healthy and strong back.
Our workshop is just the right thing for you as a Pilates beginner if you want to do something good for your body and just want to get a taste of the Pilates world and/or prepare yourself for participation in group classes.
Specially designed for Pilates beginners, the Pilates for Beginners workshop can be attended without prior knowledge.
Date: This workshop will take place on 14., 21. and 28. June 2023 from 18:00 - 19:10 each day.
Cost: CHF 97.- (for 3 evenings)
What can you expect?
Small group of max. 6 participants
Experienced Pilates trainer
Easy to understand explanations of the Pilates principles
You will learn the basics of Pilates training and the correct physical execution of the exercises.
You will get an answer to the question "What is Pilates?
Time for individual questions
Teaching language: English
Trainer :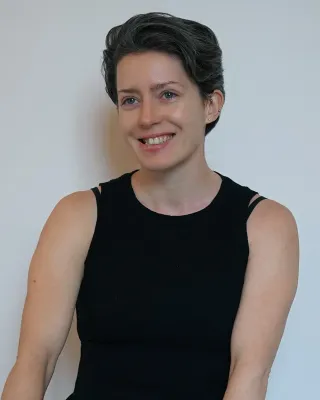 Agata
My name is Agata and I have been a pilates instructor since 2015. I gained my previous practice and experience by teaching classes in Italy and Poland. I am a great enthusiast of physical activities using my own body weight, which is why I have been training gymnastics, calisthenics, yoga and TRX exercises for years. The pilates method is, in my opinion, a great base for anyone who trains any sports professionally or as a hobby. With constant determination and curiosity, I learn the secrets and potential of this method to be an increasingly conscious athlete and instructor. My goal is to create responsible, diverse and holistic lessons. When you come to my classes, I will help you find and maintain both spiritual and physical balance, consciously discover your own potential and improve postural habits. I believe that movement is life and that our life energy drives from movement, which is why conscious physical activity is so important to me, and I would like to pass it on to you.
Dates:
| | | | | |
| --- | --- | --- | --- | --- |
| 1. | 14/06/2023 | 18:00 - 19:10 | Quellenstrasse 40, 8005 Zürich | Agata |
| 2. | 21/06/2023 | 18:00 - 19:10 | Quellenstrasse 40, 8005 Zürich | Agata |
| 3. | 28/06/2023 | 18:00 - 19:10 | Quellenstrasse 40, 8005 Zürich | Agata |
* All prices including VAT