Rückbildung mit Baby Februar bis März 2022
Online stream
Starts on Thursday, 17/02/2022
Price from 40.00 CHF
Description:
Rückbildungsyoga- und pilates hilft dir als Mutter nach der Geburt wieder in deinen Körper zurück zu finden und diesen neu kennen zu lernen. Die jeweiligen Übungen absolvierst du mit grosser Achtsamkeit in einer stimmungsvollen Umgebung. Du widmest deine Aufmerksamkeit dem Beckenboden, den du bewusst spürst, kräftigst und entspannst. Den Schultergürtel sowie den unteren Rücken wirst du gezielt lockern und stärken. Bewusst findet der Kurs mit Baby statt, damit du deine Beziehung zum Kind stärken und vertiefen kannst.
Online stream
There is an online stream available for this activity. To participate, take the following steps:
This studio uses Zoom as their online streaming provider. Download the according app to your laptop, tablet or smartphone
Access to the online livestream is available 15 minutes before the start of the activity. Simply go to "My bookings" and click on "Join online stream now" to be redirected to the corresponding page
With some streaming providers (e.g. Zoom) it is possible for participants to see each other. However, it is theoretically possible to deactivate the camera function. The name you enter when entering the online meeting room is displayed to other participants. However, you can always change your name (e.g. only the initials). Please note: Individual rules for online participation may apply for each class or venue.
Teacher :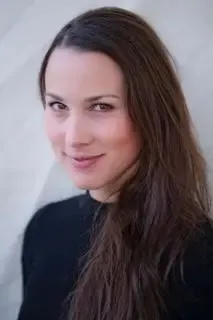 Jenni
Meine 4 Jährige Tanzausbildung in zeitgenössischem Tanz habe ich in Rorschach von nun mehr als 21 Jahren beendet. Die Muller Technik, welche dort im Zentrum steht, beeinflusst mein tänzerisches Schaffen heute noch. Eine besondere Qualität dieser Technik ist auf jeden Fall der bewusste Umgang mit Energie und Vorstellungskraft. Nicht einfach nur zu tanzen, sondern bewusst dabei zu sein. Mit einer Leichtigkeit, ohne Krampf und Muskelkraft. Genau so sehe ich Yoga. Yoga begleitete mich ständig in meiner tänzerischen Laufbahn. Ich wählte daher meist einen meditativen Stil um einen optimalen Ausgleich zu erhalten. In Israel lernte ich GAGA kennen und war von dieser Selbstfindungstechnik fasziniert. Es geht um Kontaktaufnahme, Überwindung der Vereinzelung, Loslassen, Fallen, den Raum bewusst einnehmen und Metaphern tanzen.
Dates:
| | | | | |
| --- | --- | --- | --- | --- |
| 1. | 17/02/2022 | 09:30 - 10:30 | Metzgergasse 4, 5000 Aarau | Jenni |
| 2. | 24/02/2022 | 09:30 - 10:30 | Metzgergasse 4, 5000 Aarau | Jenni |
| 3. | 03/03/2022 | 09:30 - 10:30 | Metzgergasse 4, 5000 Aarau | Jenni |
| 4. | 10/03/2022 | 09:30 - 10:30 | Metzgergasse 4, 5000 Aarau | Jenni |
| 5. | 17/03/2022 | 09:30 - 10:30 | Metzgergasse 4, 5000 Aarau | Jenni |
| 6. | 24/03/2022 | 09:30 - 10:30 | Metzgergasse 4, 5000 Aarau | Jenni |
| 7. | 06/04/2022 | 09:30 - 10:30 | Metzgergasse 4, 5000 Aarau | Jenni |
* All prices including VAT