Yoga Intensiv-Woche
Online stream
Starts on Tuesday, 26/07/2022
Price from 50.00 CHF
Description:
In den Sommerferien hast du die Möglichkeit, von Dienstag bis Freitag täglich eine zwei Stündige Yoga-Praxis zu geniessen. Täglich wird der Fokus anders gesetzt. Magst du dein Wissen vertiefen und gleichzeitig das Thema in die Praxis umsetzen, dann ist diese Woche genau richtig für dich.
Dienstag: Yoga Philosophie Mittwoch: Yoga Anatomie Donnerstag: Pranayama - der Atem Freitag: Meditation und Nervensystem
Die einzelnen Tage enthalten gleichermassen Praxis und Theorie. Du kannst sie auch einzeln buchen. Unterrichtszeiten sind von 08:00 bis 10:00 Uhr.
Möchtest du lieber online daran teilnehmen ist dies natürlich auch möglich.
Online stream
There is an online stream available for this activity. To participate, take the following steps:
This studio uses Zoom as their online streaming provider. Download the according app to your laptop, tablet or smartphone
Access to the online livestream is available 15 minutes before the start of the activity. Simply go to "My bookings" and click on "Join online stream now" to be redirected to the corresponding page
With some streaming providers (e.g. Zoom) it is possible for participants to see each other. However, it is theoretically possible to deactivate the camera function. The name you enter when entering the online meeting room is displayed to other participants. However, you can always change your name (e.g. only the initials). Please note: Individual rules for online participation may apply for each class or venue.
Teacher :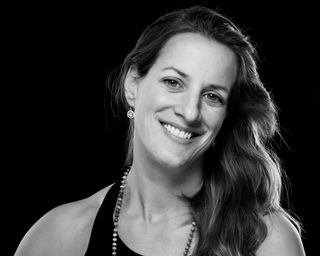 Chantal
Ich bin in Aarau geboren und aufgewachsen. Die Jugendjahre verbrachte ich als "Zigeuner" in allen möglichen Bereichen und an vielen Orten der Welt. Jene die mich geprägt haben, hatten immer etwas mit Bewegung und Wasser zu tun. Ich fühle mich mit beiden Elementen sehr verbunden. So findet man mich im Sommer meist im Wasser und im Winter auf dem Schnee. Nebst einem ganz normalen Alltag als Mutter von 4 Jungs gibt Yoga mir persönlich die Insel der Ruhe, einen Ort, um zu mir selber zu finden. Während ich in jüngeren Jahren noch auf der Suche war haben mich Yoga und meine Familie geerdet. Ich bin angekommen. Nun gilt es die Herausforderungen des täglichen Lebens zu meistern und da helfen mir Selbstreflexion, Achtsamkeit und eine grosse Portion Humor. Denn auch das darf in unseren Stunden nicht fehlen. Es darf auch mal laut gelacht werden…
Dates:
| | | | | |
| --- | --- | --- | --- | --- |
| 1. | 26/07/2022 | 08:00 - 10:00 | Metzgergasse 4, 5000 Aarau | Chantal |
| 2. | 27/07/2022 | 08:00 - 10:00 | Metzgergasse 4, 5000 Aarau | Chantal |
| 3. | 28/07/2022 | 08:00 - 10:00 | Metzgergasse 4, 5000 Aarau | Chantal |
| 4. | 29/07/2022 | 08:00 - 10:00 | Metzgergasse 4, 5000 Aarau | Chantal |
Cancellations
Bis 48 h vor Kursbeginn kannst du den Workshop kostenfrei stornieren, danach wird der Betrag in Rechnung gestellt. Deine Anmeldung ist in jedem Fall verbindlich, bei Krankheit oder Unfall sowie Schwangerschaft muss ein ärztliches Zeugnis vorgewiesen werden oder du verpflichtest einen Ersatzteilnehmer. aloha yoga Abos können nicht angerechnet werden. Mahalo!
* All prices including VAT