Rückbildung Yoga/Pilates | Do 14.01.-04.03.2020 | 10.40-11.40 | 6x 1h | ohne 4.2./11.2.
Online stream
Starts on Thursday, 14/01/2021
Price 190.00 CHF
Description:
Durch Geburt und Schwangerschaft sind der Beckenboden und alle Muskeln und Bänder stark beansprucht worden. Mit Wahrnehmungs- und Beckenbodenübungen sowie Übungen aus der Pilates-Methode findet ihr Körper wieder die Balance. Der Kurs hat einen Aufbau, sprich die Übungen werden immer ein bisschen intensiver daher ist ein Einstieg in einen laufenden Kurs nicht möglich. Wir empfehlen die Rückbildung zirka 6-8 Wochen nach der spontanen Geburt und 10-12 Wochen nach Kaiserschnitt zu starten. Für die Rückbildung ist es nie zu spät. Möglich bis ein Jahr nach der Geburt. Dieser Kurs kann mit oder ohne Baby besucht werden.
Übungen zu folgenden Themenkreisen
Schulung der Körperwahrnehmung
Kräftigung der Bauch- und Rückenmuskulatur
Wiedererlangung der vollen Beckenbodenkontrolle
Atem- und Entspannungsübungen
Kursraum und Zuhause vie Zoom-Meeting + Video Devi Yoga, Beaumontweg 12, 3007 Bern
Online stream
There is an online stream available for this activity. To participate, take the following steps:
This studio uses Zoom as their streaming provider to online stream their activities. Download the according software or app to your laptop, tablet or smartphone.
The access to the online stream is available 15 minutes before the start of the activity. You can find the link for the online stream in your online profile under "My bookings". With a click on "Join online stream now" you will be forwarded to the corresponding page and you join the activity online!
Specific streaming providers, e.g. Zoom, allow participants to see each other through the video camera. If you do not want to show yourself or the personal environment, you can deactivate the camera function or cover the camera. The name you enter when you join the online meeting room will be shown to other participants. However, you can change your name at any time (e.g. only specify the initials).
Teacher :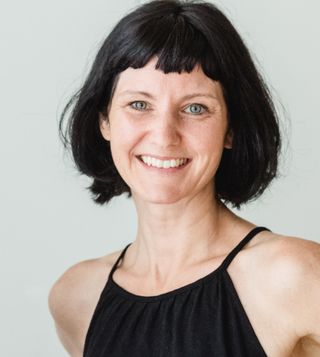 Melanie
Melanie Nohr, Dipl. Yogalehrerin Yoga Nidra, Hormonyoga, Schwangerschaftsyoga, Rückbildungsyoga, Babyyoga, Geburtshypnose (HypnoBirthing®) Nach der Geburt meiner Tochter 2011 zog ich mit meinem Walliser Herzbuben nach Bern, seit 2012 unterrichte ich im Devi und der Hebammenpraxis 9punkt9. Nach einem längeren Auslandsaufenthalt 2015, empfingen wir 2017 unseren Sohn. Seit 2000 ist Yoga ein stetiger Begleiter meines Lebens. Das Wechselbad zwischen Anspannung und Entspannung spiegelt sich in jeder Situation wider, in jedem Atemzug, so auch in meinem Unterricht, der breit gefächert ist. Mein Ziel ist es, körperlich exakt ausgeführte Asanas zu vermitteln und dabei im Fluss der Atmung die Grenzen des Körpers achtsam wahrzunehmen, um dann in der Schlussentspannung zur inneren Ruhe zu finden. Verschiedene Yoga-Richtungen und Lehrer prägten und prägen mich und meine Art dir den Yoga zu vermitteln. Mit dem therapeutischen Viniyoga startete ich und entwicklete mich durch viele Einflüsse, wie z.B. Anusarayoga, Hormonyoga, Yoga Nidra und Faszienyoga weiter.
Dates:
| | | | | |
| --- | --- | --- | --- | --- |
| 1. | 14/01/2021 | 10:40 - 11:40 | Beaumontweg 12, 3007 Bern | Melanie |
| 2. | 21/01/2021 | 10:40 - 11:40 | Beaumontweg 12, 3007 Bern | Melanie |
| 3. | 28/01/2021 | 10:40 - 11:40 | Beaumontweg 12, 3007 Bern | Melanie |
| 4. | 18/02/2021 | 10:40 - 11:40 | Beaumontweg 12, 3007 Bern | Melanie |
| 5. | 25/02/2021 | 10:40 - 11:40 | Beaumontweg 12, 3007 Bern | Melanie |
| 6. | 04/03/2021 | 10:40 - 11:40 | Beaumontweg 12, 3007 Bern | Melanie |
* All prices including VAT